How to avoid the most common mistakes while buying a home?
If you observe the real estate market, the current dip in the property for sale in Nagpur is perhaps affecting the sale of plots as well as flats in the orange city. But, considering the high rate of economic growth of nation overall, financial experts are positive about the demand for independent and duplex houses for sale in Nagpur.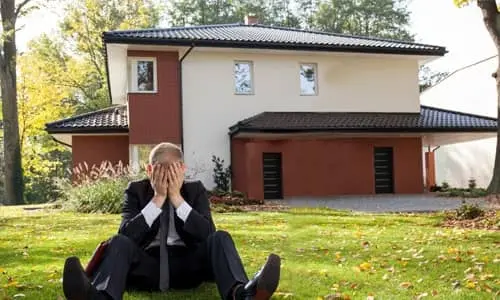 Currently, Nagpur is that one key city that is witnessing the highest demand for flats and making waves in the construction companies in Nagpur. And with the metro up and running it offers home buyers a wide spectrum of choices to purchase a house in Nagpur, which also assures future capital appreciation and a profitable return on investment.
As of now, there are a plethora of new projects by real estate companies in Nagpur that belong to the affordable duplex, 3 and 4 BHK and penthouses category. Some of these affordable housing projects are located in the heart of the city. A few projects such as the independent houses have also incorporated an innovative rule into their design that ensures safe and open spaces.
Here are a few tips to avoid the common mistakes while buying a home in Nagpur:
Understand the market dynamics
To be frank with you, market dynamics in Nagpur real estate keep varying from being a buyer's market to a seller's market. Before you zero in on a property in Nagpur and invest your savings, you must look out as to what is the best time to purchase flats in Nagpur. Your decision will depend on whether you are the end-user or an investor. Check the real estate websites, newspapers and magazines that would present you a fair idea of the prevailing market dynamics are.
Do keep in mind that many buyers fail to gauge the scenario with regards to the resale value of the property, and in such a situation understanding the market dynamics becomes very vital.
Check the additional costs
Don't be unaware of the additional costs while purchasing flats in Nagpur. Remember that in real estate, apart from the overall cost of the house, there are hidden or additional cost components which make the final payment a lot higher than what was told to you.
Before finalising a house in Nagpur as per your budget, one must check components like taxes, maintenance and registration cost, interiors, parking space etc, as they end up forming a significant part of the total value of the property. Ignoring or not planning for these additional costs can come very heavily on your pocket.
Never trust verbal communication
The thumb rule in every real market is that 'Until it's on paper, it's invalid'. Trusting verbal communications from a person is a big mistake on both buyer's and seller's end. If you do not want to get duped, ensure proof of every conversation on paper or in the mail. Keep in mind that only written proofs are accepted in the court of law.
Sample flats are misleading
Sample flats are nothing but made to market a project and give the ideal purchaser an idea of the house layout. But more often than not, buyers of property in Nagpur fall in the trap of considering the sample as the final look of the house. Keep in mind that it is just a sample and not all features of that home would be provided to your flat. Avoid misleading by asking the sales personnel to list down the features of the property that would be offered and then look at the sample flat as an open outlook.
Harihar Infrastructure Development Corporation Ltd
HIDC LTD.
G-3 AMAR PALACE , DHANTOLI
NAGPUR- 440012
Email:- info@harihar.com
Phone:- 0712-2436453 | 2436454 | 91-937-310-3901