Shri Ganesh Apartment, Swavalambi Nagar

3 BHK Apartment Nagpur
2, 3 BHK Flats in Nagpur
Shree Ganesh Apartment Nagpur in Swavalambi Nagar, Nagpur was completed housing society. This project are a perfect combination of comfort and style, specifically designed to suit your requirements and conveniences. There are 3BHK apartments constructed. This housing society is now completed to be called home as families have started moving in.
Shree Ganesh Apartment Nagpur has single tower, with 4 floors each and 4 units on offer
Spread over an area of 0.06 acres, With all the basic amenities available. This includes an earthquake resistant, vastu compliant, and easy access to cctv camera security. It also has a gated community, an exclusive offering only for Shree Ganesh Apartment Nagpur residents. Shree Ganesh Apartment Nagpur has an excellent combination of comfort and convenience to suit every requirement as well as need.
Location
Swavalambi Nagar, Nagpur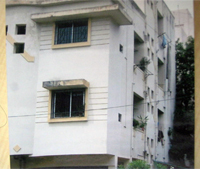 Highlights
Quality Construction
Peaceful Living Environment
24*7 Electricity Supply
Harihar Infrastructure Development Corporation Ltd
HIDC LTD.
G-3 AMAR PALACE , DHANTOLI
NAGPUR- 440012
Email:- info@harihar.com
Phone:- 0712-2436453 | 2436454 | 91-937-310-3901